Dismiss Notice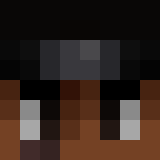 Yay Mc: The #1 Best Minecraft Server

​
Greetings everyone,
I am glad to announce that
Factions
will be the next up on the reset list! Currently, it will now be whitelisted until release which will be announce at a later date. Another announcement will happen in the next coming weeks about information about beta testing!
In order to make sure this is a success and to get some ideas from the community, we have created a form for everyone to leave their ideas on what should be added, removed, or changed! Just make sure to remember that every idea will be taken into consideration, but not all of them will be implemented.
You can submit any suggestions that you might have right here:
Factions Suggestions
NOTE: Skyblock will be constantly updated as factions will not be fully reset for a while. You can message any of the administrators for things we should still fix, add and change.
Thanks to everyone for waiting...
Hi there.
Skyblock has just been released, and wanted to update you all on what we changed, added and fixed. You can join the new Skyblock server by using the IP - yaymc.com and then clicking on the Skyblock NPC or doing /server
skyblock
. Of course this isn't the last ever change-log for Skyblock, as we will find bugs along the way, which will now be fixed immediately to prevent any abuse or exploits. So here ya go!
Changes we have made
:
/ah has been added, and replaced floAuction (Ebay)
/withdraw has been added for use with /trade
Gambling Bar has been added.
Bounty Hunter & Banker NPC's have been added.
/is settings & /is cp has been added and is now usable.
Crates have had a full revamp.
Mob Stacking has been added to prevent lag.
Disco Armor is back for a meme.
Sell wands have been added, and is now a Buy craft item, currently in replace for Sell Signs...
Hi there.

I am excited to announce that Skyblock has been reset, and will be ready to release fully on Saturday after we have fixed all the bugs that you guys found on the beta!

Currently, we have decided to release Skyblock at 2PM EST // 7PM BST(UK) // 11AM PST.

On release, there will be several giveaways, ranging from ranks, abilities, and over awesome in-game and buy-craft items. On the date, just after release, we will release a Change-log, to explain, what we changed, implemented and fixed. For all other small updates, such as the opening of the server, giveaways and other announcements, discord will be the place where all of that fun stuff will go down.

We are thankful for the community that has stuck with us through thick and thin. The Skyblock release is only the start to a better future, and only one of the resets that will be taking place soon. Me, and the administration...​
​
Hi there
.
Today, I will be officially announcing that beta testing will taking place this Sunday (
15th October
), and would love to see beta testers help us fight bugs, change the way things work, and feedback on what we have done so far, so we are ready for the big release. Regarding the release of Skyblock, we will be aiming for next Saturday, around 4/5 EST, but this will be officially confirmed on a thread on Wednesday once we know where we are up to.
Beta testing is on a first come, first serve basis. We are offering 15 Beta Testing spots. The reason why we are only offering 15 spots is because new players might be under the impression that this is the full release, and will start building their islands etc and of course after the beta testing, the islands and player data will be reset.
Beta testing will take place, on Sunday at 11am PST // 2 PM EST // 7 PM GBT - Make sure you can be there before you signup!
Note: Beta testers will...
KitPvP is released. Changelog coming soon.

Enjoy the server guys.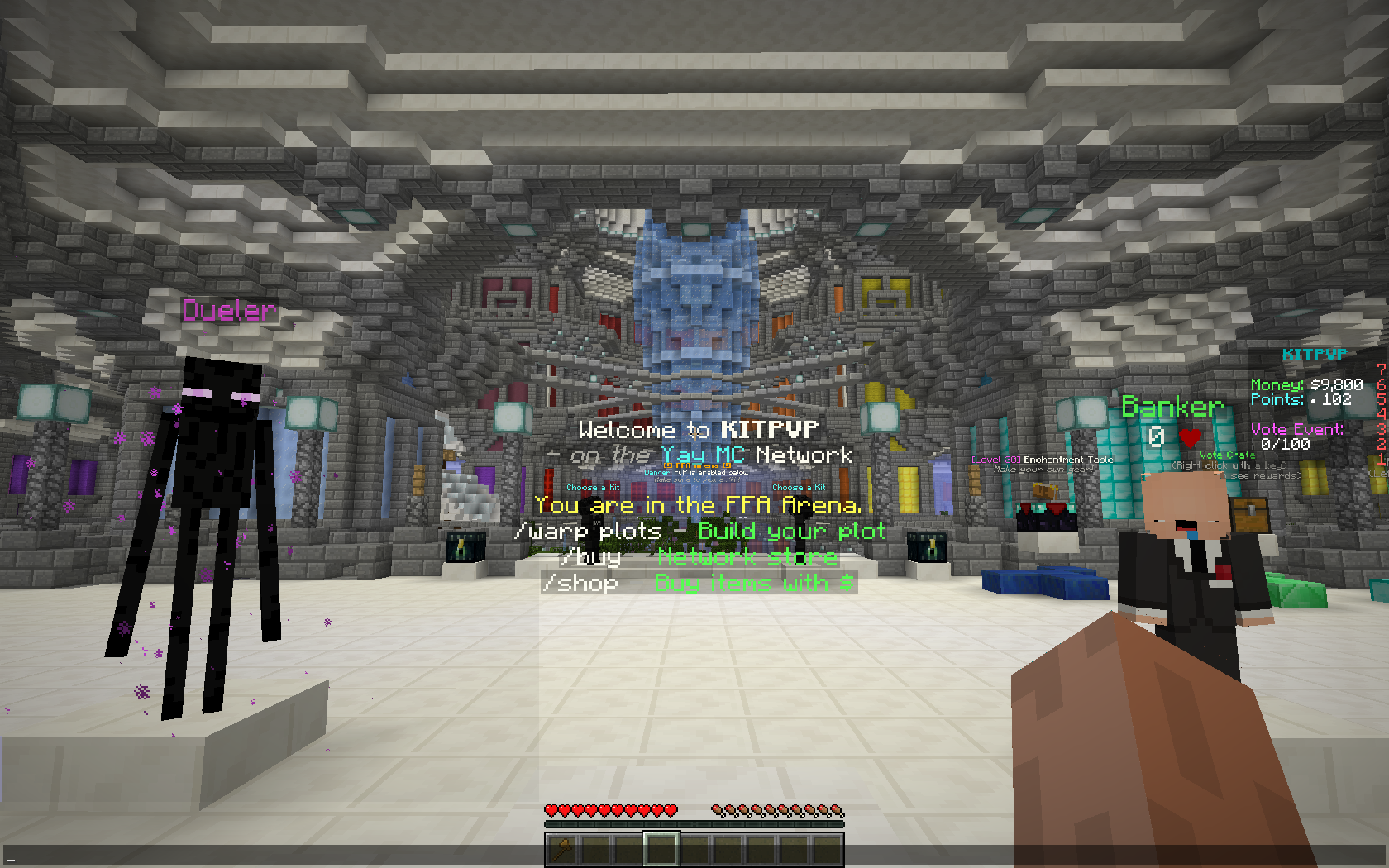 KitPvP will be released tomorrow Saturday 1PM. We unfortunately can't release tonight due to something unexpected.

Here's a teaser:

Due to the delay we'll be doing rank giveaways when the server releases.

Thanks everyone.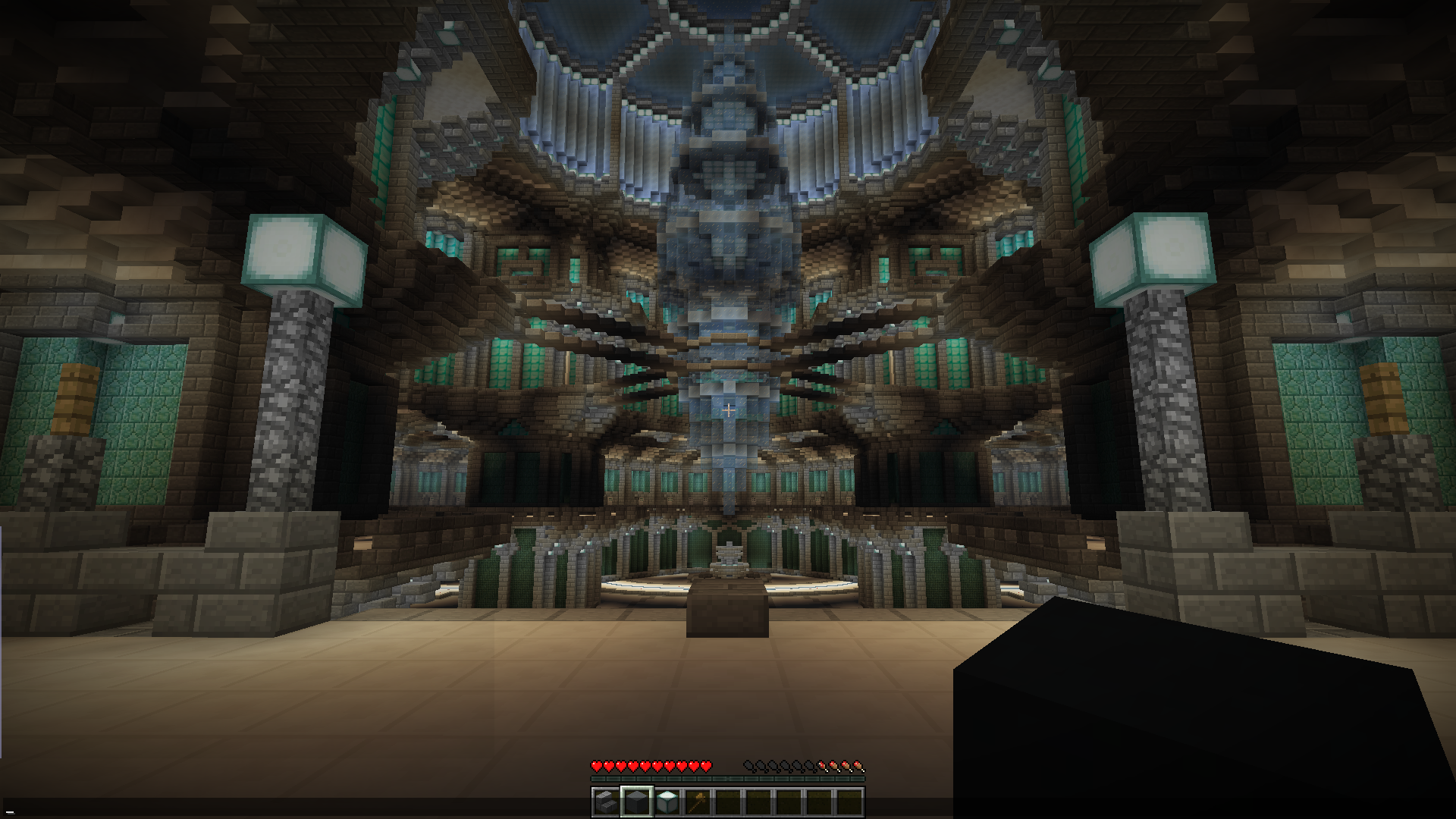 Hi there.
We've been working the last 2 days on redoing portions of the server and upgrading to better plugins to make things less buggy and easier to reset.
We added a few player commands:
/list
- Global new plugin and format.
/ping <player>
- Global - You can now view your ping or any other player's ping.
/trash
- Global - Trash your items that you don't need easily in a GUI.
/ignore <player>
- Global - All of your ignores will now sync across all servers and should consistently work with most commands and chat.
/unignore <player>
- Global - Remove an ignore
/unignoreall
- Global - Remove all of your ignores
/ignores
- Global - View all of your ignores
/seen
- Global - You can now see what server a player is on and when they last logged into your server from any server on the network.
/staff
- Global - You can now see all staff on the network.
/pm <player> <msg...>
- Global - Cross network...
I'm Coelho. I've worked on a few servers like ArkhamNetwork, MCPrison, CraftedWild, PokeBallers, ArcadeWars, MeepCraft, and a few more.
I'm YayMC's new owner.
I believe that every time you start a new overhaul of a network, you need a new hub - so that's what we've done today:
Our first release is going to be KitPvP. We will release this by
Wednesday
at the latest. It will appear in the MOTD on your server list when it is released.
At the same time, we will be fixing bugs and replacing plugins on the current servers with more quality plugins, getting them ready for a reset and revamp.
We need to reset the servers to allow a fresh and fair start for every player. No dupes, no admins abusing, no issues.

We will NEVER reset your donator ranks.
We will be adding more perks to donator ranks in the future.
We will be adding 10+ content additions and new features per server on reset....
I'm the new owner of YayMC.

I'll be posting more information about the resets and new content additions soon.

Thanks so much for your patience.