Dismiss Notice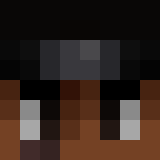 Yay Mc: The #1 Best Minecraft Server
Greetings!

Over the last few days, the executive team have been working on an update regarding voting and how voting will work from now on. As you all know, voting works by putting your username and doing a bot verification on a selected list of websites, also known as Minecraft server lists. For the most part, this will stay the same, for 3 of the links, as the 4th is not working, therefore we have gone ahead and removed this one.

I am here to introduce a new way of voting. From now, you will be able to watch advertisements in return for a reward. On most of the servers, you will be rewarded a crate key, where you can spin your key to gain valuable and helpful items. Advertisements are usually only very short and will take you the same amount of time, than the usual way of voting.

So, how do we vote? There has been a new command added to our servers that you will link you to our advertisements page. The command is /ads. Soon, this will be an alias of...
Greetings all,
As you know, we will be doing Beta Testing tomorrow, and after this we will know, what we need to fix, change, and get ready for the release. We have gone ahead and prepared our release date and time, which can be found below. We hope that Skyblock 3.0's release will be indefinitely successful similarly with the previous reset. I have gone ahead and created a trailer for this upcoming reset, and can be re-uploaded in return for a reward! I have attached a download link for the trailer and a youtube link if you want to convert it yourself.
A massive thank you for all our proposed beta testers, cant wait to see you all tomorrow!
Skyblock Reset

Date
: 16th Febuary 2018 (
Friday
)
Time
: 4PM ET / 9PM GMT / 1PM PT
Trailer

Download
...​
Hey Guys, As you know, Skyblock 3.0 was just released. We have gone ahead and prepared a list of the changes we have made in BuyCraft, Permissions and Features. The administration team here at Yay Network, appreciates all feedback and support given to us, in what ever shape or form it may be and for that I thank you.

Commands
» /box (Receive and collect gifts)
» /gift (Gift other players special items)
» /paytoggle (Toggle Payments for Spam Prevention)
» /quests (Start a quest and earn a reward at completion)
» /gkit (Buyable kits on the store, with helpful items)
» /ce (Custom Enchants, no PvP ones)
» /blacksmith (Two books to make a higher level book)
» /enchanter (Alias of /ce for custom enchants)
» /tinker (Trade enchantment books for magic dust)
» /cf (Play heads and tails with players for cash)
» /trails (Apply trails as a cosmetic item for your...
​
Greetings everyone!
I am here to announce that beta testing for
Skyblock 3.0
will be happening on
02/13/2018 (13/02/2018) - Tuesday 13th Febuary.
Make sure to save the date to find out what changes has happened! We will only have 30 slots open for beta testing, so make sure to be quick!
4PM ET | 9PM GMT | 1PM PT
We will be doing this by a first come first serve bases so please fill out the google forum with your IGN and your full discord username so we can contact you and give you more information about beta testing.
Please fill out the google form here:
-
https://goo.gl/forms/ZMbTsNp2tfqf5NGY2
In appriciation,
~Master
Greetings.

We have noticed that a lot of our community wants a nice fresh start on the Skyblock server, right?

I and the administration team have decided to prioritise the revamp of the Skyblock server, before any other server, since it is our most favoured section of the network. The first release of Skyblock went tremendously well, surprisingly so in fact. Since release the player count has been particularly stable, for during the week, and a boost on weekends, as suspected. I greatly thank you for your support of the first release, both vocal feedback, and donation support.

The current Skyblock server has even more potential and we want to focus on that and make it work. Recently, we have gathered that things to do are running out, and we want to concentrate on, exactly that. We hope that the next revamp of Skyblock will be more contain more challenges, quests and other missions that can be completed in return of awesome rewards. In the link below, I want you to...

Changelog
​
Not very much happened this week, so I'll be short and quick with it.

KOTH times have been added to the facs scoreboard now.

New Forums design coming soon

Hoppers re-done on Skyblock

KOTH times re-done

Envoys are planned to be configured

Gap cool down soon to be changed to 2 minute 30 second cooldown

Crates soon to come

Network security strengthened

Performance patches implemented
That's all for this week. Until next time
Let me start off with that I will be taking over charge of the change logs from now on. I'll be releasing one every Friday. If I miss one then spam me, and I'll put double the amount in the next log.

Now I won't lie and restrict myself. The server clearly isn't doing as well as it once was, or used to be. This was due to the lack of updates from the admin team and we greatly apologize for what has happened in the last few months, but we plan to start this new year off strong! We have many big plans and are doing plenty of tasks day to day in order to accomplish the goal we're wishing to reach. In fact, you may have noticed a few already.

Now to start off on the changelog,

/rules in-game has been revamped and is now updated to correspond with the current rule list.
KOTH on Factions now has a schedule! If you'd like to learn what it is simply use the command...


Hey guys.

Just wanted to wish you all a good Christmas or alternatively if you do not celebrate it, a good holiday. I hope you have all been good, Santa will not deliver if you haven't! In all seriousness, this period is a special time to enjoy with life your loved ones, friends and family and spread love and peace throughout.

Hope you all have a festive time.
Season's Greetings from the staff team and also hope you all end the year on a high note!

Happy Holidays.​
​

Hello guys.
It has been a while and we have had to overcome several barriers that came in our way and understand this release may or not be a bad time considering there is going to be a grace period anyway. You may be wondering, why have we not released factions sooner? Several Reasons ranging from moving to a new house, administrators being elsewhere, such as doing finals etc. However, of course, this wasn't meant to happen. If these distractions hadn't been in the way, we would have released factions, at least a month ago, but hey, that's life.
Factions will release on the
22nd of December
, this
Friday
at
3PM ET / 8PM GMT (UK) / 12PM PT
We apologise for the short notice.
The grace period will commence upon release, and will continue until the 1st of January, so a little over a week due to the holiday period and such. The grace period is a set section of the map where explosions are disabled to prevent raiding and allow...

​
Hello!​
How is everyone doing? Its been a while! First off, I would like to apologise for the lack of updates from myself on the progress of factions, I know that is getting quite ridiculous. Lets just say, we have made good progress, but the progress has been slower than I would of liked due to some circumstances several people are aware of. We are going to be posting an announcement in the next couple of days regarding beta testing to let you know and let you sign up to be a factions beta tester and when all this will take place!​
While we setup that, we want you to answer a few questions regarding factions and its features, and decisions to be made. So here you go:​
Backpack or Player Vaults?...​